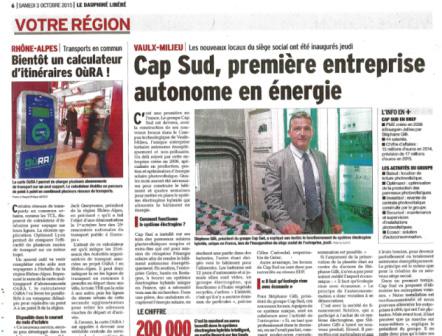 COMMISSIONING OF A HYBRID ELECTRICITY POWER PLANT IN FRANCE
This HPS (Hybrid Power Station) is the first of its type to be installed in an office building in France.
The CAP SUD Group wanted to have an independent electricity supply and to turn its offices into a technological showcase representative of its business. Accordingly, the hybrid solution proposed by GELEC was selected, notably for Gelec's technological expertise and know-how in the field of the PV-Diesel energy mix.
A unique hybrid system in France
This plant with total power of 40kW is supplied by:
– 125 flexible photovoltaic panels of 275 Wc
– Storage of 312 kWh
– A generating set running on crude or recycled vegetable oil