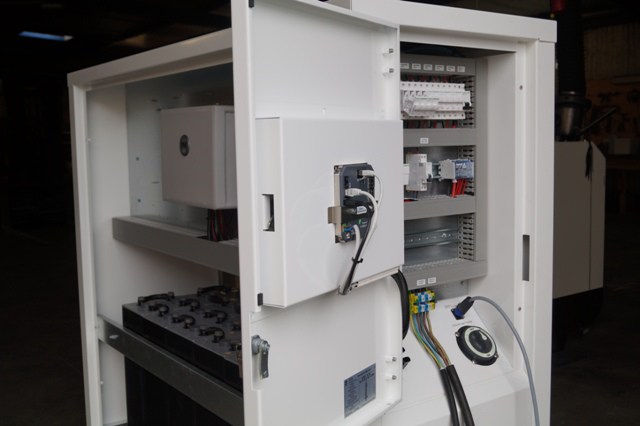 INSTALLATION OF AN HPOD AND GENERATING SET IN MADAGASCAR !
Our client, a producer of jatropha oil, is located in a residential area in Madagascar. They are forced to endure numerous outages each day and wanted to install a silent and green system to combat the weaknesses of the grid.
The proposed solution :
+ solar pannels : a source of renewable energy

+

a generating set powered by vegetable oil : compatible with the jatropha oil the company produces

+

a HPOD : capable of managing and storing energy from all sources (grid, solar, genset)
Thanks to ASI (Alimentation Sans Interruption) pure sine wave bi-directional inverters, our client will not experience any more outages. The system is fully automatic and manages all the energy sources. The generating set is only there to provide back-up for the HPOD – if the outage lasts longer than initially anticipated the generating set will take over automatically.