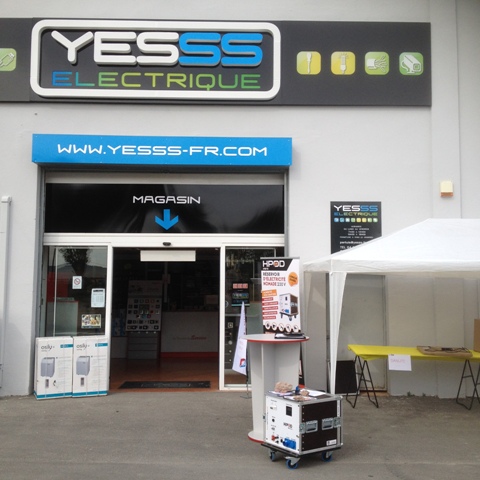 PRESENTATION OF OUR HPOD AT YESSS IN PERTUIS
Our HPOD were presented at YESSS in Pertuis on 9 June this year!
HPOD, A WIDE RANGE FOR DIVERSE REQUIREMENTS
The HPOD was originally created to enable companies and the general public in isolated locations to access electricity by mixing solar and thermal energy. The product has since evolved in line with our customers' requirements. It was therefore subsequently used to provide back-up for unreliable mains supply.
Following numerous requests from tradespeople and community groups, we created the HPOD Mini, which is mobile, smaller and can be recharged just as easily via the mains or a vehicle alternator. This led to the Micro, built-in or integrated, and now the HPOD Autoconso.
Hybrid Energy has always been customer focussed and has always been able to offer a product range perfectly adapted to requirements.
To view the entire range click here.