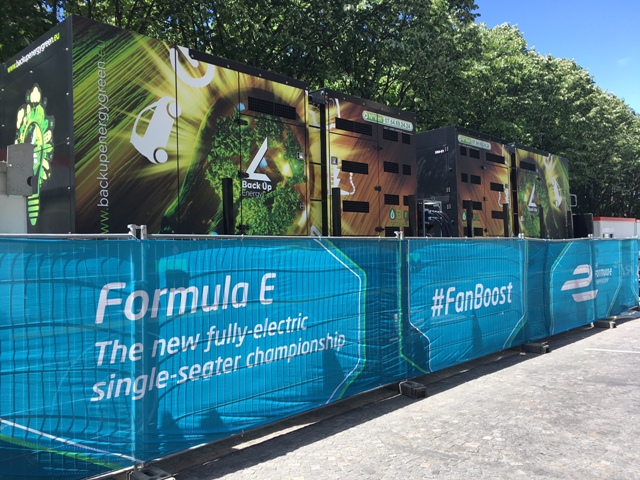 The Production of green energy with the bio oil generators at a grand prix of formule 1 in Paris
Production of non-polluting energy for GELEC bio oil generators at the Formule 1 championship.
The operator in charge of supplying electricity for the broadcast TV of this grand prix chose to equip itself with GELEC groups.
During the race, 35 bio oil generators distributed around the circuit ensured the energy necessary for the broadcast TV of this event, without emission of CO2 and particles thanks to the BIOIL technology developed by GELEC ENERGY.
This technology that run at 100% with vegetable oil as fuel fits perfectly into the program of this championship. This race strives to always prefer renewable energies, especially in electric current.
The management of this grand prix has argued for its desire to achieve clearly defined objectives of reducing the carbon footprint and energy consumption during this race. Every effort has been made to achieve those objectives.