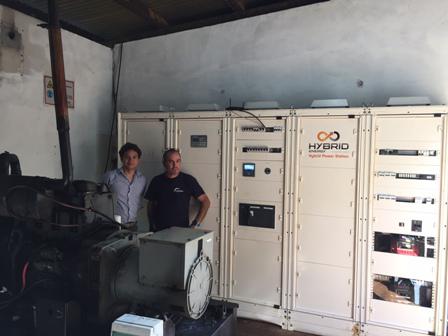 GELEC Energy has designed a 30kW power cabinet for a hybrid installation on Île d'Ouen in New Caledonia.
Alizée Energy, a subsidiary of the Engie Group, already had two generating sets (2x30kW), solar panels (20kWc) and a battery storage system. To deliver the island's full power requirements a system was required capable of managing all the available energy sources.
GELEC find the solution by manufacturing a power cabinet of 30kW (maximum power demand on the island) fitted with a GICS (Gelec Intelligent Control System), creating an intelligent and fully independent system. Our system interfaces with the energy production equipment, which it can start up or shut down to optimise energy production, while always favouring renewable energy.