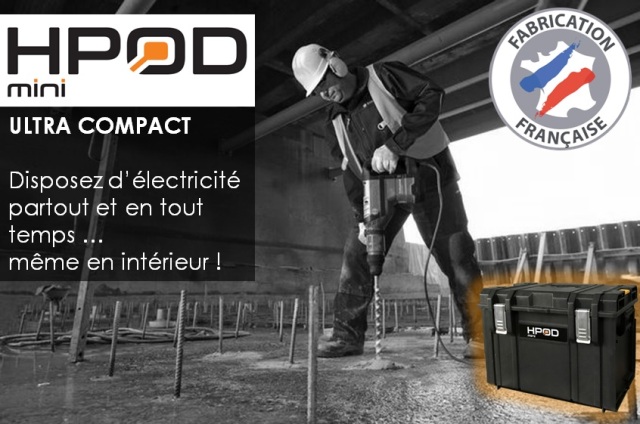 NEW HPOD MINI ULTRA COMPACT!
The HPOD Mini Ultra Compact is an easily transported 230 V electricity store. It offers 800 W power with a battery life of 1,300 Wh.
Using Lithium battery technology, the HPOD Mini Ultra Compact goes everywhere, like a toolbox with its central carrying handle.
Its sealed PVC casing withstands impacts, scratches and bad weather.
Made in France, guaranteed 1 year.