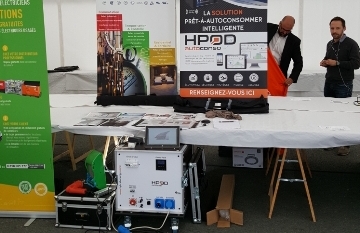 THE HPODs AT THE REXEL SHOW IN SAINTES AND ANGOULEME !
Throughout France REXEL holds marketing days where all suppliers are able to come and present their products.
The flagship product at REXEL, the HPOD, was a great success. Its power, recharging speed, ease of use and low weight fascinated the visitors!
The HPOD range is suitable for all situations: Micro for small tools (drills, TVs…), Mini for large tools (forklifts, concrete mixers…), Autoconso (home, office, feedback into the grid, self-consumption …), Stationnaire (large houses, banks, managing multiple energy sources…
We are on these pictures during the REXEL events in Saintes and Angoulême!